Working with Muslim Couples
Friday, November 10, 11:30-1:00
1 CEU Hour (2.0 Clock Hours)
Approved for LMFT, LPC, & LCSW.
Acceptable for Psychologists.
Musarat Yusufali, LCSW
Musarat Yusufali, LCSW is a psychotherapist in private practice since 2014. Musarat specializes in treating minority women in healing trauma and couples of color that want to heal their relationship. Musarat's training comes from Dialectical Behavior Therapy, EMDR and Gottman Level 1 and Level 2. She also brings in approaches from interpersonal neurobiology and mindfulness systems into therapy.
Presentation Objectives
1. What are some differences to consider when working with Muslims.
2. How religion/culture may play into a relationship dynamic.
3. How to make a Muslim couple feel safe even if you don't identify in their faith.
Presentation Description:
In this presentation, you will learn a little about Islamic beliefs and some cultural nuances. You will also learn ways of engaging a Muslim couple in therapy and what to take into consideration when working with a Muslim couple. By the end of my talk you should feel more confident and culturally competent when the person calling you happens to be a person with a background in the Islamic faith. ​
Join us for our November monthly meeting!
Friday, November 10, 11:30-1:00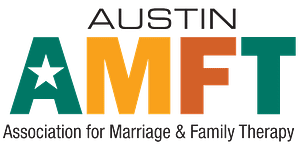 *Please note: you MUST be a registered and paid member on our site to receive the discounted membership luncheon rates.
2700 W. Anderson Lane