30 Strategies in 30 Days to Strengthen Your Intimate Relationship
By Musarat Yusufali LCSW
Hi Friends!
Relationships are the thread of life, without them we are lost. Whether you are struggling in your relationship or are an expert at spicening up your marriage; it takes nurturing to keep relationships healthy.
This past Wednesday, I started sharing one strategy you can implement with your partner each day. I'll be sharing 30 strategies over the next 30 days. Join me on instagram or Facebook if you want to take care of your marriage.
Follow on instagram: http://www.instagram.com/musaratyusufali
Follow on Facebook: http://www.facebook.com/musaratyusufalilcsw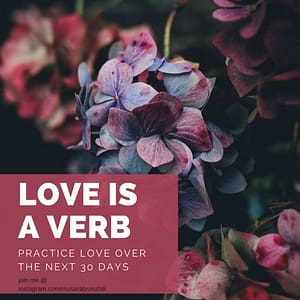 Best of all – each little video is only a minute long. I love honoring your time while giving you great information.